Presentation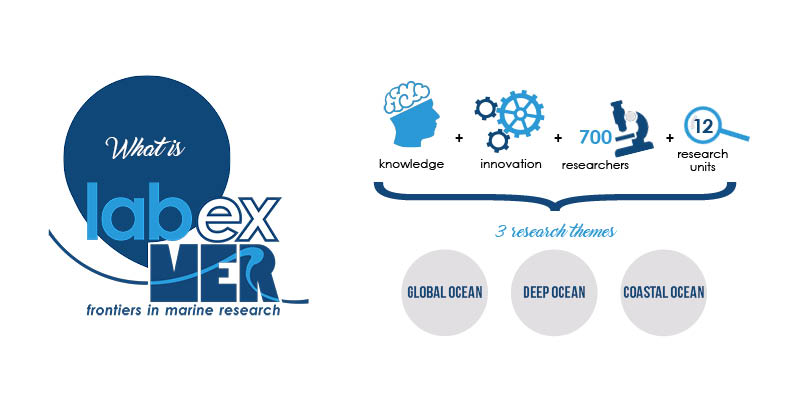 What future for the ocean and coastal zones?

In the context of climate change and resources scarcity, LabexMER tackles key questions about our changing ocean.
LabexMER aims to increase knowledge and promote technological innovation and training in priority fields that require a cross-thematic approach. It federates about 700 researchers from 12 research units of Western French universities and institutions: Université de Bretagne occidentale (UBO), Université de Bretagne-Sud (UBS), Université de Nantes, Ifremer, CNRS, IRD and École Centrale Nantes.
The 10 years strategy is focused on international attractivity:
Learn more about: